Tudor homes are known for being dark. We were able to infuse light and a brightness into this space by utilizing color. A good lighting plan was also implemented! By incorporating a beamed ceiling and dark rich base cabinetry we were able to tie into the roots of this home.
The client had been lusting over this stove for some time so it was fun to incorporate it into the design. When your client askes for a teal range you don't say no! The blue island was also a way to bring in some much loved color.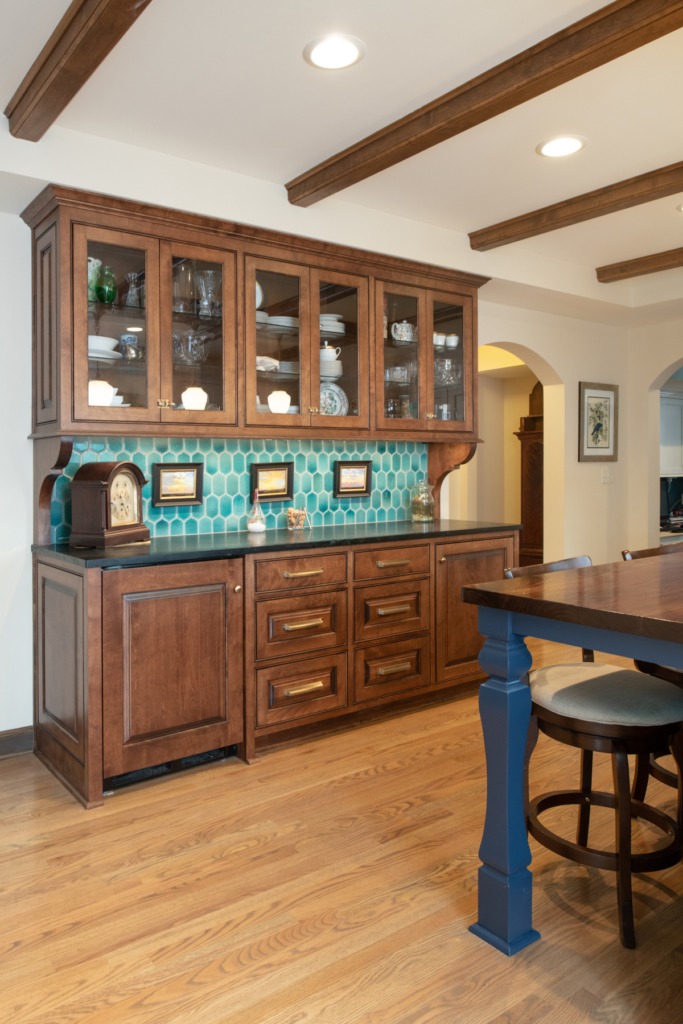 Another tribute to this Tudor home is the custom hutch we designed for the kitchen. Wood cabinetry with a stunning teal backsplash is such a fun surprise.
Photography by Matt Kocourek Photography