Part of the excitement that comes with being a designer are the learning opportunities presented to us through products that we specify! This past week, our team was graciously invited to spend a couple days learning about and interacting with a variety of bath products from MTI at their manufacturing facilities in Georgia. MTI is not only a company that offers luxury, high end, quality products, but also personalizes each product to its consumer's individual needs. On top of that, the company prides itself on the noteworthy standards outlined in their company culture. Our team left with a lasting impression of awe and excitement from our days spent with the MTI family.
Since its founding in 1988, MTI has kept its same sense of creativity, flexibility, and passion through the 3 R's of the company: respect, responsibility, and resourcefulness. Maintaining the same level of passion and quality that started this American based company is what has set them apart from other luxury bath brands. While visiting the manufacturing plants we could feel that each individual was a part of the MTI company family.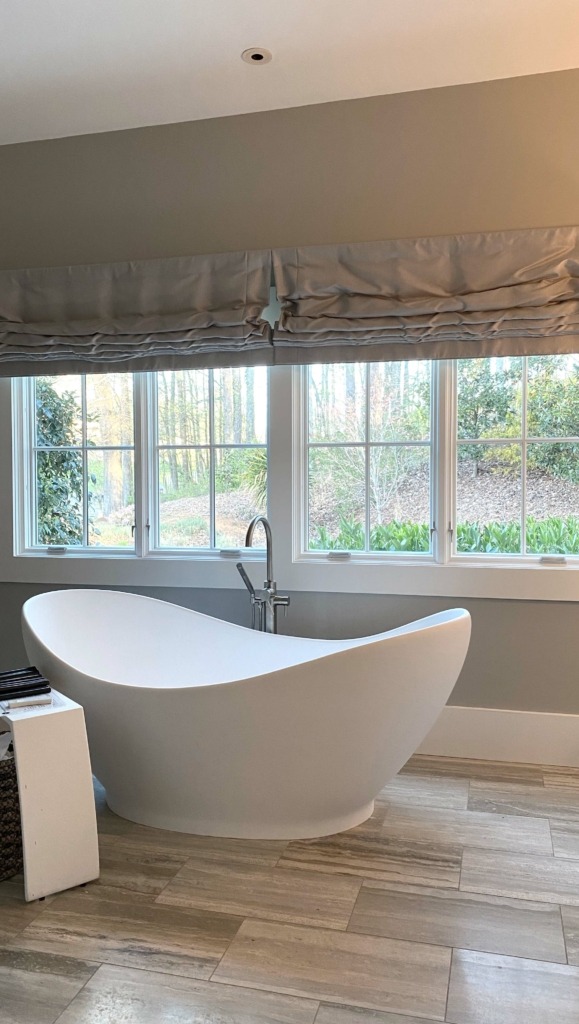 During our visit, we were able to see the manufacturing process of nearly each product offered by MTI; from bathtubs and shower bases to sink vanities and teak bath trays. We expanded our knowledge of materials and finishes offered for every product in order to give each client the exact experience they desired. Bathtubs and showers are not just limited to the glossy acrylic that we are all familiar with. Matte finishes, mineral composites and a unique material manufactured in-house known as SculptureStone, are all part of the range of materials that help MTI craft the perfect bath experience for clients. Personalization goes as far as their website having an interactive design form for designers to utilize when choosing a vanity so that the sink and vanity they want will come out exactly as they intended it to be.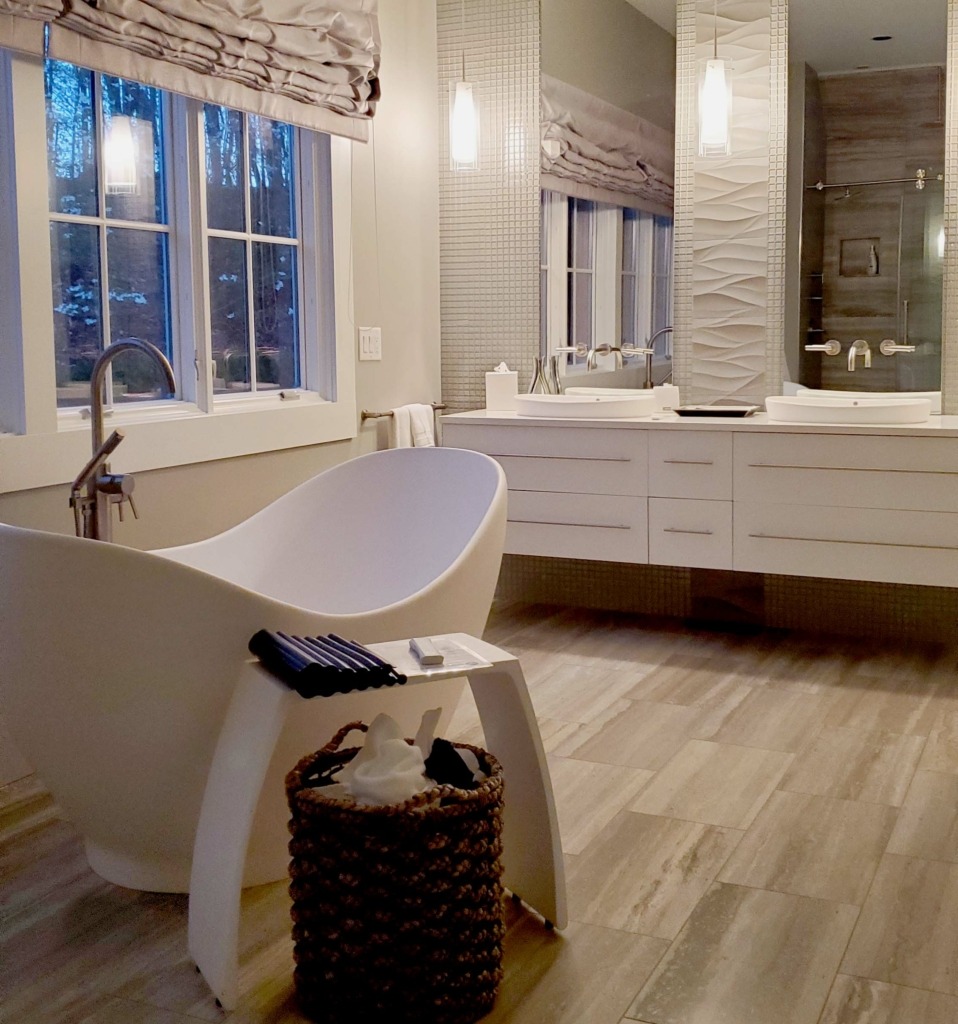 The process in which each product undergoes is truly a masterpiece in itself. Every piece, from start to finish, is handled carefully by craftsmen and artisans as the finished product emerges from the facilities. Many hours are spent perfecting the exact bath product that provides a piece of luxury in your bathroom. From molding and sculpting to sanding and packaging, extreme attention to detail is always given. A thing we noticed walking through the facilities happened to be the large presence of women in the warehouses. MTI fully embraces and is proud of the equal representation and opportunities offered to women in their company. A fun fact that was shared with us during a tour happened to be that the women in the sanding booths were the ultimate sanders as they had a way with finding any of the imperfections that could pop up. We love that this is truly a made in America company and were thrilled to see women present not just as the President of the company but all through the various disciplines.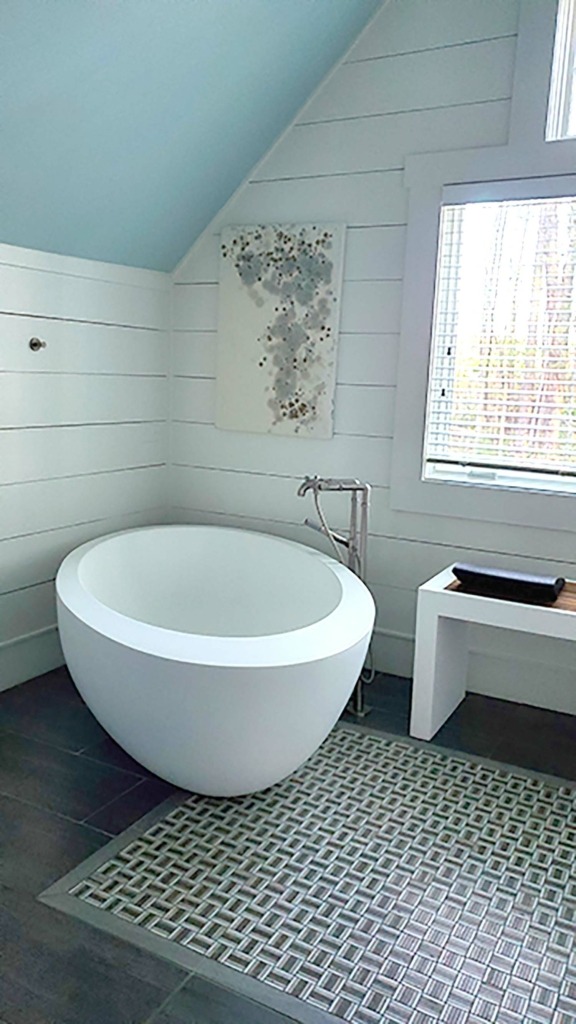 We learned that relaxation doesn't just come in the form of soaking in a tub. MTI has found and implemented other ways to promote wellness through additive therapies in their bathtubs. Chroma therapy, aromatherapy, and water therapies help achieve a holistic approach to wellness that many people are seeking out; MTI is simply providing a solution to relaxation in a form we all already know: soaking in a warm bath. In addition to the many options of water therapies MTI has such as whirlpool, air bath, microbubbles, and stream bath, additional radiance through the bath walls can be added to reach another level of total relaxation. Every bath and shower experience is customized to a client's needs.
Through this learning experience, our team at Orion Design left understanding that MTI Baths isn't just a luxury bath product brand through its aesthetic silhouettes and products, but also through the extra mile they have taken to give all their clients the relaxation they deserve.